At Red Oak Music we prioritize quality instruction! We want the BEST teachers for our community so we can offer top quality music education right here in Red Oak!
Regina Graham, BM, NCTM
Red Oak Music owner
lead piano instructor
voice
violin/viola
choir
ensemble
Mrs. Graham has taught piano for over 20 years across several states. Regina has been playing since the age of 4, studying with her first piano teacher, Gary Wages, NCTM from ages 9 to 17. She went on to major in piano performance but life happened and had to put her education on hold. Mrs. Graham has two AS degrees in Forensics and Criminal Justice and finally earned her bachelors degree in 2018. She graduated summa cum laude from Southwestern Assemblies of God University under the teaching of Dr. Amanda Lee-Hing and is a member of Pi Kappa Lambda, the national Greek honors society for professional and collegiate musicians. She has performed around the country including accompanying choirs to Walt Disney World and a piano ensemble concert tour in Malaysia. Regina also serves as the choir accompanist for Red Oak ISD. Mrs. Graham is an active member of the Music Teachers National Association, Texas Music Teachers Association, and several local chapters around Dallas and Ellis Counties. She is the current All Star festival chair for TMTA. She is proud to collaborate with multiple professionals and musicians around North Texas and is an avid champion for fine arts in Ellis County.
Scott Stice, BM
lead guitar instructor
drums
beginner piano
Scott Stice started playing guitar at the age of 13 when he wanted to help with the music in his church. He has since performed in various jazz combos, guitar ensembles, and a college musical, and has served with and led various church worship teams. While his primary interest is in modern guitar, he has developed a love for classical guitar and has performed in master classes with Andrew Zohn, Tom Johnson, and Emma Rush. He enjoys teaching music and inspiring a love for learning in his students. Scott is currently pursuing a Masters of Music in guitar at Southwestern Seminary in Fort Worth, TX.
Michael Scott, MM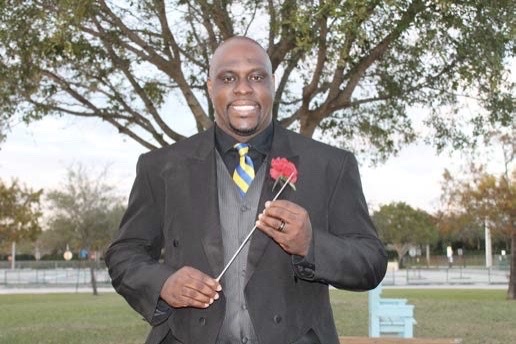 lead brass instructor
lead percussion
strings
piano
ensemble
Explorers
Mr. Michael D. Scott is a native of Miami, Florida where he attended Allapattah Middle School under the direction of the late Ms. Hannah King. Mr. Scott then matriculated to Miami Jackson Senior High School under the direction of Dr. Jermaine V. Fleming. As a student leader Mr. Scott lead the band in various professional opportunities to include the opening of the new school and many music videos and honor band achievements. Michael then attended Florida A&M University where her served as the head drum major and student leader over the band. Mr. Scott has currently been teaching for 15 years and brings a wealth of experience to the Red Oak Community. Michael is currently teaching in the Dallas Independent School District and we are happy to have him. Mr. Scott's bands have performed at the National Concert Band Festival and Carnegie Hall.
Evelyn Hernandez
Red Oak Music administrative assistant
piano
voice
RO Rocks
Explorers
Evelyn is a graduate of Red Oak High School and currently an undergraduate student at University of North Texas. She is nearing the completion of her bachelor of music degree. Ms. Evelyn was an active choir member at ROHS and continuing that interest at UNT. She is also a member of MTNA and TMTA and looks forward to continuing her work with Red Oak Music.